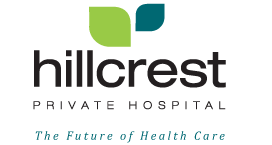 Hillcrest Private Hospital is committed to nurturing an environment of health and healing through engaging relationships with patients, staff, doctors, the community, and beyond.
Nestled in the leafy suburb of Hillcrest, KwaZulu-Natal, Hillcrest Private Hospital provides quality health care driven by a strong, customer-centric focus. Our newly built establishment boasts an extensive range of top medical facilities and offerings designed to meet the growing needs of our community.
From a Day Clinic to eight operating theatres, Hillcrest Private Hospital provides patients with a wide array of medical facilities staffed by professional, friendly, and approachable personnel who share our vision of moving beyond health care in both service delivery and customer relations. We at Hillcrest Private Hospital aim to deliver a fresh and comfortable hospital experience while adhering to International Standards of quality care.
Dr Flett has been at Hillcrest Hospital since the hospital was opened. The hospital provides excellent inovative Care and patients come here from the whole of KwaZulu-Natal